Time of Day Programming
When you want to attract attention to an important topic, create a message to play on certain days at specified times of the day. In this example we have a message that says, "We offer vaccinations today until 2pm..." The message is scheduled to play only on MONDAY and only from 6am to 1pm.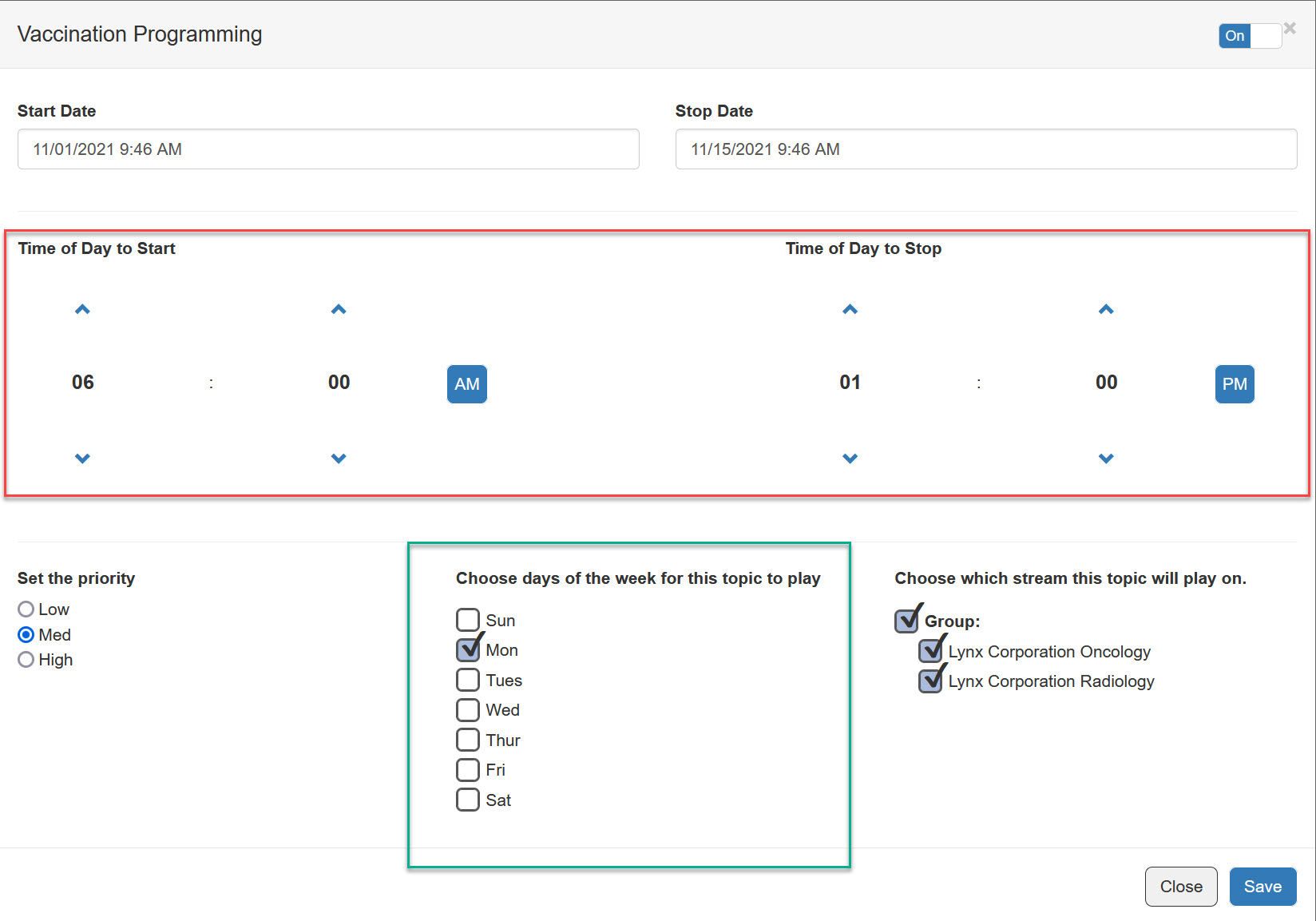 Start/Stop Messages Instantly
Rather than one long, continuous audio recording, the Easy On Hold® streaming method of music on hold messages manages individual topics (messages). Now you can one-click any message to start and stop at any time. An example might be any unexpected changes in your business, such as a change in a price, interest rate, hours, events, etc.

Download messages in any order.
When you need audio files for your phone system or any other reason, the new EOH Control Center lets you choose the files to be downloaded and combine them in any order. Choose the audio file format needed. Files are combined into a single download file. You may also download individual messages.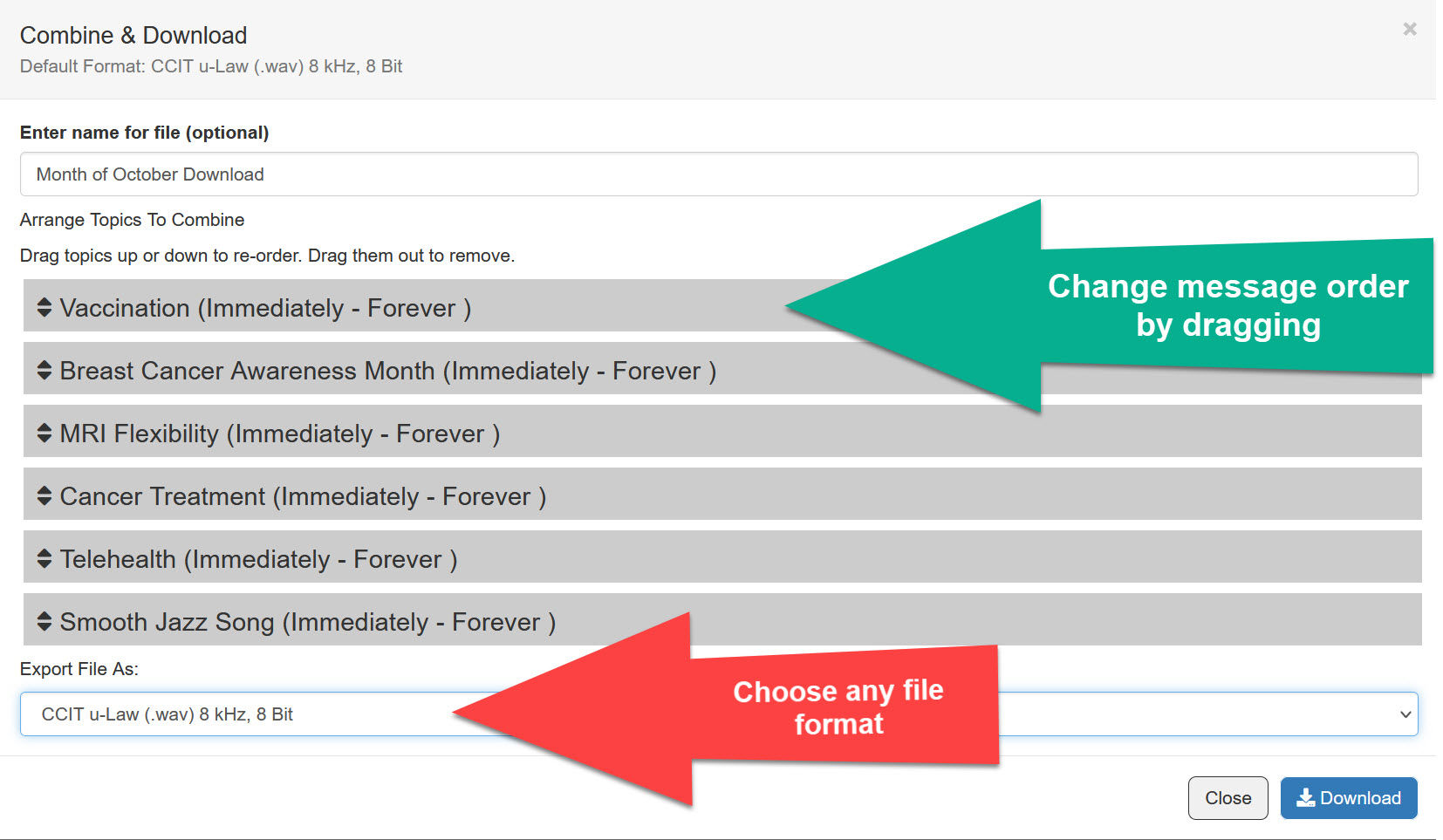 Convenient Script Templates
The EOH Control Center provides script templates for most industries, to get you started. Just drag, drop and edit. You will also find all of your previous scripts. Drag and drop into the message window, make your edits and you have a quick update to share with callers and customers.