Audio player produces audio from USB and live streams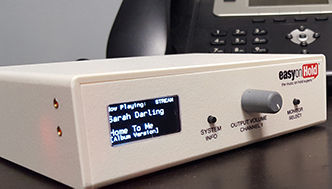 Secure internet performance
Use in DHCP mode, or assign a unique IP address.
No web process or server on the unit.
No serial connection available.
SSH is disabled by default.
USB port will not allow Linux commands.
There are only three outgoing requests:

Listen to a stream (https)
Server up status request
Obtain correct time (port configurable).