FreeSWITCH Streaming Music On Hold
The future-ready, forward-thinking MOH solution.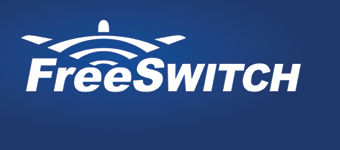 There's a cure for boring defaul music on hold, and it streams live. Easy On Hold® created the first streaming music on hold platform in 2013, a service that adds value to marketers, technicians and callers alike.
Streaming MOH is just another great advancement that keeps you at the forefront.
The software-defined telecom revolution has made great strides over the past decade thanks to open-source projects and the innovations they have enableDavid Duffett
Use mod_shout for Easy On Hold® stream.
Mod Shout is a FreeSWITCH module that allows use of http .mp3 stream audio from icecast.The mod_shout module , ceated by Belaid Areski, last modified by Attila Gulyas on December 23, 2019, is a generally accepted method for replacing the default MoH with a live internet streaming audio feed.
Tip from VOIP Tech Chat: Make sure you have mod_shout installed and loaded through the conf/autoload_configs/modules.conf.xml file.
Receive URL from Easy On Hold®
You may download http and https test audio streams from this site. They are 128Kbps mono audio with both voice and music for testing purposes (may not be commercially used). The streams are properly formatted for your use in FreeSWITCH.
A better experience for you, your customer and their callers.
Recurring revenue opportunity: you can charge a small monthly fee for enhanced MOH service.
A better caller experience: Shorter announcements and ever-changing music. The end of the boring 4-minute loop.
No more uploading files to change content: The live stream manages start and end dates for announcements.
Free custom stream for your business.
It's all on us: scripts, voices, music and licensing all included.
Multiple unique streams can be provisioned for use by specific departments and extensions.
Foreign languages and translations available.
WARNING: DO NOT USE SHOUTCAST STREAM FOR MOH
All music on hold must be properly licensed, either through the appropriate Performing Rights Organization in your country, or a licensed provider, such as Easy On Hold®. Shoutcast streams are NOT licensed for your use on any telecom platform. Beware of your licensing liabilities before putting music on hold.