Live Streaming Music And Messaging for Avaya
Exclusively from Easy On Hold®.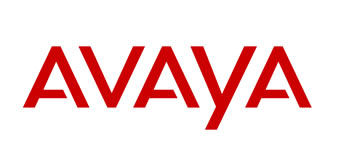 Music on hold streaming capabilities launched in Avaya Aura® MS 7.7 Feature Pack 1
Administration of music streaming providers in Element Manager pages is improved.
Avaya Aura® MS Element Manager includes page for monitoring the status of music streaming providers which includes improved error reporting.
Per stream statistics are displayed and include bandwidth statistics and the codec being used. Details about the current song being played, including song title and artist information, are displayed when song metadata is available.
Avaya Aura® MS supports up to 64 music streams from any provider. The previous limit was eight, with at most one HTTP/MP3 URL, and at most one RSS URL supported.
Avaya Aura® MS supports HTTP Live Streaming (HLS), available from Easy On Hold®
Failover/backup audio: 15 minutes of adio is automatically recorded. The recorded content provides a backup when the streaming server is unreachable.
A better experience for you, your customer and their callers.
Recurring revenue opportunity: you can charge a small monthly fee for enhanced MOH service.
A better caller experience: Shorter announcements and ever-changing music. The end of the boring 4-minute loop.
No more uploading files to change content: The live stream manages start and end dates for announcements.
Free custom stream for your business.
It's all on us: scripts, voices, music and licensing all included.
Multiple unique streams can be provisioned for use by specific departments and extensions.
Foreign languages and translations available.
COPYRIGHT INFRINGEMENT NOTICE
All music on hold must be properly licensed, either through the appropriate Performing Rights Organization in your country, or a licensed provider, such as Easy On Hold®. Beware of your licensing liabilities before putting music on hold.
Download the streaming MOH Technical Brief
THE STREAMING MOH GUIDE COVERS
Stream security, redundancy, management
Formats, sample rates, bandwidth
Port scheme
Live reporting features
Telephony platforms supported
New streaming formats, including HLS and rtp
User portal
New 2-Channel streaming device
Why your business team will love streaming