Fusion now streams MOH.
System developed by Easy On Hold®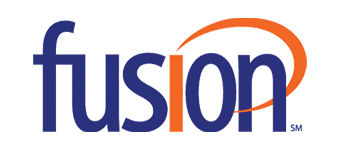 When Fusion acquired Megapath in June of 2018, it picked up a useful capability: live streaming music on hold. This easily overlooked feature can be a significant differentiator for Fusion, however, adding a sense of forward-thinking to its brand image.
Fusion recently completed its financial restructuring and is poised for growth in the 2020s. Streaming technologies are forecast to rapidly evolve in the near-term, with the Easy On Hold® streaming platform leading the way.
The managed service [streaming audio] segment is expected to be the most promising segment during the forecast period [2020-2027], owing to increased preference for cloud-based deployment of industry solutions.Grand View Research
Fusion Deploys Streams On Its Proprietary Media Server
In 2018, Easy On Hold® worked with Megapath do create an accessible streaming audio solution for music and messages on hold. Engineers chose to build a streaming media server to integrate audio streams into customer telecom accounts.
Simple URL Solution
You may simply obtain a custom URL from Easy On Hold® for use on the Fusion media server. Fusion will deploy the URL and point calls (or call groups) to the stream when in park or hold.
The URL does not change over time, so there is no maintenance.
End users change content by logging in to their Easy On Hold® dashboard. The system is also able to host user content for stream deployment
A better experience for you, your customer and their callers.
Recurring revenue opportunity: you can charge a small monthly fee for enhanced MOH service.
A better caller experience: Shorter announcements and ever-changing music. The end of the boring 4-minute loop.
No more uploading files to change content: The live stream manages start and end dates for announcements.
Free custom stream for your business.
It's all on us: scripts, voices, music and licensing all included.
Multiple unique streams can be provisioned for use by specific departments and extensions.
Foreign languages and translations available.
Download the streaming MOH Technical Brief
THE STREAMING MOH GUIDE COVERS
Stream security, redundancy, management
Formats, sample rates, bandwidth
Port scheme
Live reporting features
Telephony platforms supported
New streaming formats, including HLS and rtp
User portal
New 2-Channel streaming device
Why your business team will love streaming