Are On Hold Messages In Your Budget?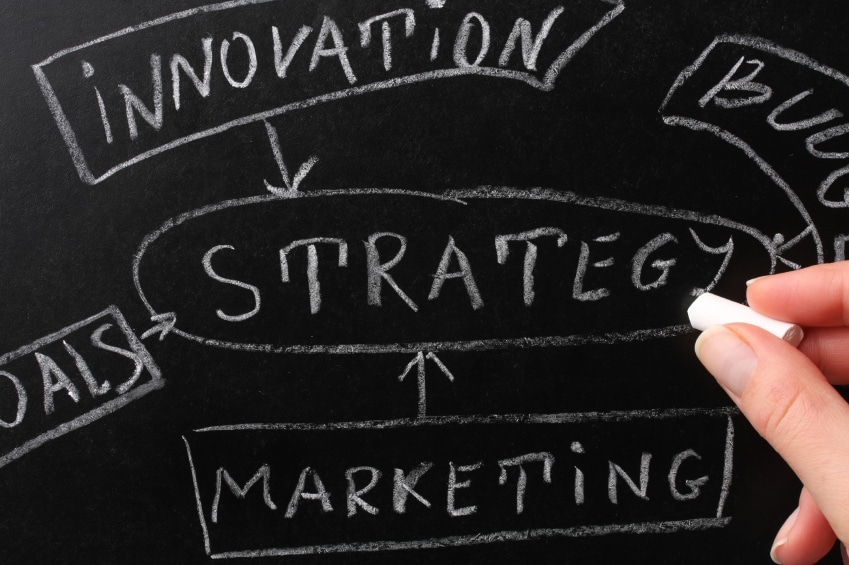 Are professional on hold messages in your budget?
Could your marketing use a more innovative mix? Marketing oriented on hold messages help your overall results, without adding much to the budget.
Is your current advertising working well, and getting potential clients to call you? Or could your advertising be working better? On hold messages might be a new way to convince your potential buyer to make a purchase. In one scenario, a successful ad campaign can be generating calls, which is good, but what happens when you do get calls?
Marketing works, Hooray! But now what?
If your marketing mix is indeed generating calls, consider what those potential buyers are hearing when they try to reach you or get answers to their questions. Is the phone answered professionally? Is there any wait-on-hold time? With 70% of business callers experiencing some hold time. Popular blogger Gizmodo reports,
"ResearchNow found that more than half of the people they surveyed spend 10-20 minutes per week on hold (that seems like a lot). Add that up and that's 13 hours per year and 43 days over an average life."
Putting a small budget toward on hold messaging can help close the deal. Work with professionals (music on hold experts) who can help target the caller with messages that deliver results.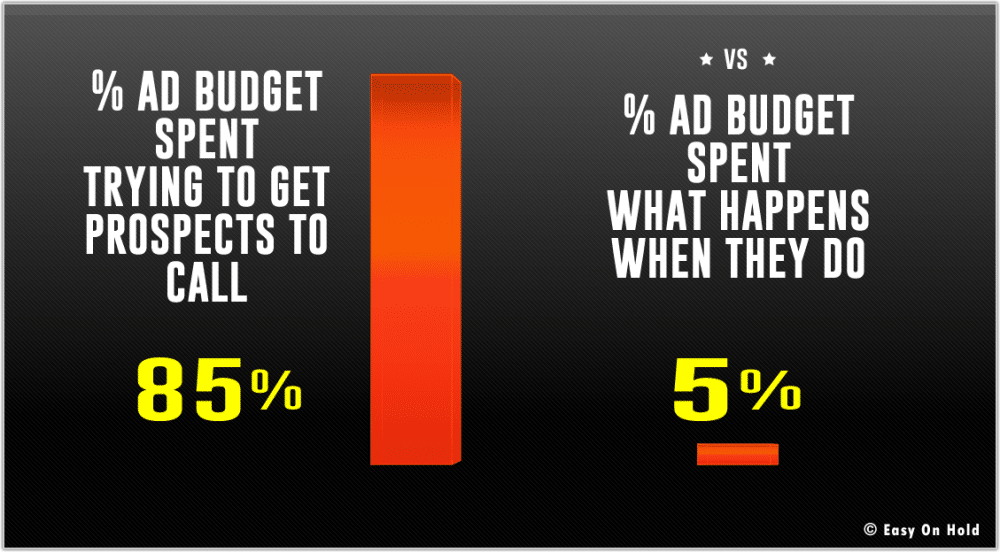 Maybe the marketing mix isn't quite right.
With a majority of budgets being spent in "outbound" marketing: "trade shows, seminar series, email blasts to purchased lists, internal cold calling, outsourced telemarketing, and advertising," as described by Hubspot, an Easy On Hold customer specializing in automated inbound marketing systems. Inbound marketing is the process of letting potential customers find you, or dealing with incoming requests for information that could turn into business.
According to Mashable:
44% of direct mail is never opened.
91% of email users have unsubscribed form a company email that they previously opted into.
84% of 25- to 34-year-olds have clicked out of a website because of an "irrelevant or intrusive ad."
Inbound marketing costs $62 less per lead than traditional outbound marketing.
If your budget is a bit lopsided toward traditional outbound marketing, it makes sense to shift a small amount to work with calls that are coming in. This inbound approach is proven to be more effective. Most studies have shown that up to 20% of business callers said they made a purchase based on what they heard while on hold.
Use a small percentage of your advertising budget for on hold messages.
What current advertising or marketing investment are you now making that might be better spent on incoming phone calls? One Easy On Hold customer told us that the cost of a message on hold program that would last the whole year (including custom messages, equipment and unlimited updates) was about the same as just one week of radio advertising.
Some other reasons radio advertisers can benefit from a slight budget shift to add on hold messages:
COST: The cost is low and fixed. Unlike radio spots that vary in cost based on time of day, station and market, you know exactly what you're spending for a whole year of phone on hold marketing.
FREQUENCY: Unlike radio spots your on hold messages are "always on", every day.
TARGETING: On hold messages are always heard by qualified prospects in a position to make a purchase. No wasted spots!
Many of these same thoughts apply to other forms of advertising. It will be well worth the "thinking time" to reconsider your marketing budget and make room for a professional on hold messaging program.
The following two tabs change content below.
Founder of Easy On Hold and Brandi Music. Thinker, writer, speaker, tinkerer, husband, father, musician.
Latest posts by Tim Brown (see all)