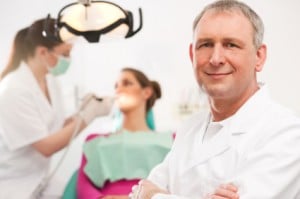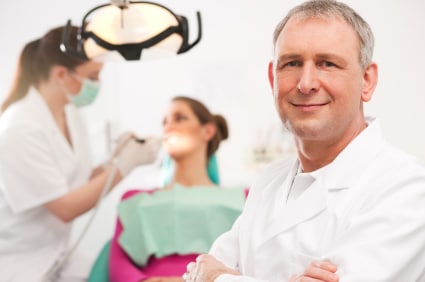 In the information age, and the age of healthcare reform, dentists must take advantage of every opportunity to inform and educate patients. More and more dentistry practices are using on hold messages to inform and educate patients, taking advantage of on hold marketing automation provided by Easy On Hold.
The Concept of Dentist On Hold Messages
The National Dental Advertising Association notes that "getting new clients for your dental practice can be a real challenge with today's state of the economy." (See Article: Top 8 Ways To Get And Keep More Patients) The number one way to get and keep patients, they say, is to focus on customer service.
This could include friendly reminders, note cards, special events, social media and many other channels for reaching your patient base. Practices should remember that an effective method of communicating with your patients is through the on hold button.
Talking to patients while they wait on hold is considered a required good customer service practice. It can turn a feeling of being ignored to a feeling of being cared for. In addition, on hold time is a great opportunity to offer treatment options and ideas, as shown in the list below.
Message On Hold Content For Your Dentistry Practice
Spark interest in Hidden Braces®, Invisalign®, and aesthetic brackets
Promote whitening, such as Zoom® and Opalescence®
Reinforce your branding strategy—"We start treatment at the right time!"
Tell them more about your practice mission and your vision
Inform them about your office hours and days in the office
Present your scheduling and appointment policy
Promote how reach your dental office online, including social media
Introduce them to the doctor, associate or team member of the month
Help patients prepare for your appointment
Inform them about upcoming contests, patient events and marketing events, both internal and external
When should children begin seeing a dentist?
What are my options for whitening?
New cosmetic dentistry techniques and services
Invisalign and orthodontic treatment options
Digital x-rays that are safe and accurate
Sedation or other anesthetic options
Other Easy Marketing Ideas For Today's Dentists
Shauna Duty of Modern Dental Practice Marketing suggests dentists should focus on preparing weekly blogs:
Your blog widens your presence on the Internet and will be indexed before a new website. Post blogs once a week, minimum. For optimal results, post daily. Every post must be original, contain keywords and links, and lead back to your website.
To make patients aware of your blog, talk about it on your on hold message announcements. Provide a tidbit or sample of the great information there. Here's an example:
Have you read Doctor Brandon's latest blog? Learn about the latest whitening techniques, and why in-office whitening is a better alternative than over-the-counter products you may have seen at the grocery or pharmacy. Just go to brandon dentistry dot com and click the word "Blog"!
Hear what dentists are playing on their hold button.
Easy On Hold is experienced in creating dentist on hold messages. You can hear some samples of actual dentistry on hold messages we've created here: https://easyonhold.com/learn/industry-profiles/dentistry/