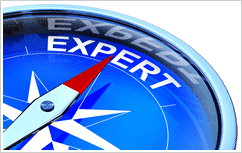 If you're a small business owner concerned with improving the effectiveness of your company's marketing, here is a supplemental strategy that can help you develop effective messaging as a part of that effort.
Understanding Customer Desires, Preferences
Your product meets a specific demand, which can only be understood by learning as much as you can about your buyers. What are your customers' considerations as they decide whether or not to buy from you? Sales and marketing trainer Larry Steinmetz looked into the attributes buyers say are important to them as they decide to make a purchase. Perhaps your customers feel the same as those surveyed.
His research shows that when promoting your PRODUCT, buyers rate quality number one. When choosing a COMPANY to do business with, buyers say ease of doing business is the most attractive attribute. When working with a SALESPERSON, expertise is what they want. Here's that list again, with the other most appealing attributes rated in order of importance to the buyer:
PRODUCT
Quality
Availability
Performance
Price
COMPANY
Ease Of Doing Business
Inventory Levels
Technical Support
Post-Sale Service
SALESPERSON
Expertise (Knowledgeable Salespeople)
Ability To "Get Things Done"
Salesperson Accessibility
Salesperson Follow-Through
When asked to rate the most appealing among all of the above attributes, buyers ranked what's most important to them in the following order:
Expertise (Knowledgeable Salespeople)
Quality Products
Product Availability
Technical Support
Ease Of Doing Business
Product Performance
Salesperson Follow-Through
Ability To "Get Things Done"
Price
Inventory Levels
Salesperson Accessibility
Post-Sale Service
What stands out on this list? Notice that price is number nine, while expertise, quality, availability, support and ease of doing business round out the top 5.
5 Winning Topics For Your Marketing Messages
Here's the idea for boosting returns on your marketing messages: focus on these five attributes. Let's put these to work in your phone on hold marketing messages, for example.
Expertise (Knowledgeable Salespeople)
"Here's a question for you this morning: are you getting the results you want from your workout? If not, talk to one of our Certified Trainers. Certified means they've undergone extensive study with the International Sports Science Administration and are qualified to design a workout that gets more results in a shorter amount of time. Sound good? Ask about personal training when we come back on the line."
Quality Products
Braces are not just for teens any more. In fact, thanks to Clear Braces, more adults are choosing Clear Choice Orthodontics than ever before. Clear Braces are a patented, proven system for getting that great new smile you've wanted. And yes, they're totally clear, so they blend in with your teeth. Tests show the new generation of Clear Braces provide straightening as good as or better than metal braces, but they look great. We'll tell you more in just a moment.
 Product Availability
Thanks for calling Barnett Implement, your authorized John Deere, Honda and Stihl dealer. Before the big Tractor Show February first, get a sneak preview at the huge inventory here at Barnett. Be the first to choose from among new and used equipment, and get insider information on the new financing programs from John Deere. Ask us for details.
Technical Support
We firmly believe that the rods we custom-build here at Kistler are the very best and deliver tremendous value. That's why we back them with a warranty against manufacturing defects or component failure for up to five years, depending on the model you choose. Kistler rods enjoy a better-than 99 percent flawless rate. But that half-of-one percent does exist, and we want one-hundred-percent customer satisfaction, so ask about our replacement service plans when we come back on the line… in the extremely slight chance that you have a rod that falls into that half of one percent.
Ease Of Doing Business
Learn more about PRO-PT and experience the difference we can make in your life. Visit "Pro 'dash' PT dot net" and find out. Be sure to note that we have four locations…in Tulare, Visalia, Porterville, and Lindsay. Our site also has a Patient Center where you can download forms, check insurance info, and explore our library. Thank you for calling PRO-PT.
Your assignment, should you choose to accept it, is to call your business and get placed on hold. Ask, "Are my callers going to get the idea that we believe in providing expertise, quality, availability and support? And do they get the impression that it's easy to do business with us?"
Notice, we're called Easy On Hold, The Music On Hold Experts, so you know that we value what our customers do!f
Recommended reading: Selling At Prices Higher Than Your Competitors.
The following two tabs change content below.
Founder of Easy On Hold and Brandi Music. Thinker, writer, speaker, tinkerer, husband, father, musician.
Latest posts by Tim Brown (see all)