The End Of The Message On Hold Loop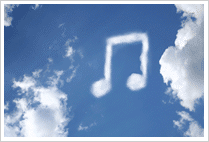 A better sounding message on hold experience is rolling out this month from Easy On Hold, the established international provider of custom on hold messaging. At the heart of the innovation is an entirely new delivery method for phone on-hold content: live streaming audio. "We've seen an enormous shift from traditional land-line phone systems to virtual (cloud-based) systems, and it's a trend that is now at full steam," according to Easy On Hold Technical Leader Tim Brown. "We felt it was time to move quality music and message on hold services to the cloud, too, and in the process give messages on hold a fresh new sound." Questions from clients using hosted, or virtual phone systems drove Brown and his team to search for an alternative way to deliver messages on hold. Brown predicts the next step in VOIP evolution will allow live audio streams traveling over a URL (internet site). "In a way, it's like Pandora for on-hold. Each company, department or individual will have a customized on hold station," he said.
No More 4-Minute Message On Hold Loop?
While building the streaming delivery system, Easy On Hold overhauled the way on hold messages have been made since the days of Muzak. "It's the end of the 4-minute loop," Easy On Hold staff members have been saying lately, because the new streaming system does away with the traditional practice of voice blurbs interrupting a repeating background track. The new streaming system manages carefully produced 30 to 60 second promotional spots, with a mix of voice and music, each focused on presenting an influential idea or message to callers on hold. With music constantly changing and timely topics blending in at just the right times, the new Easy On Hold streaming system provides a fresh sound callers find more appealing than the common on-hold audio loop.
Using Streaming Music On Hold With On-Site PBX Systems
An on-site PBX system is a network of wires and hardware typically located in a "phone room" within your business facility. A dedicated hold music player (also called external MOH device) is connected via an audio cable. Over the years, message on hold players have used cassettes, CDs, proprietary memory, and SD Cards. Today, most on hold messages are delivered to these devices as .mp3 files that end users must manually load onto a USB drive for playback. Hear a live stream:
[wp-stream-player url="http://streaming1.easyonhold.com:10010/streaming/d8cb7df3c96ef5a455914905b8239a85″ type="mp3″ autoplay="no" ]
The ProStream internet streaming on hold player is an elegant solution for businesses with phone systems that are on-site and require a music on hold source device. Using a wired or wireless internet connection, the streaming player receives only the specific user's message on hold stream.
Can Streaming Music On Hold Be Used With Off-Site Phone Systems?
Off-site phone systems go by many names, including cloud-based, hosted IP, IP-PBX, hosted VOIP. These systems are operated and maintained by a service provider.(See the list compiled by VOIP-Info.org.) Using the internet, phones in your office connect to the service, which is configured to use your phone numbers. Hosted PBX systems typically offer large-system functionality at a much lower cost. Unfortunately, most providers do not have a workable music on hold feature. With a few exceptions, VOIP providers require sending audio files to a phone technician for uploading, or require the user to load files. (Article: TDS Metrocom has a problem with this.) Just think if you had to intervene in the process of updating every phone hold music and message. This explains how Jingle Bells is heard every January. Streaming makes a difference. For businesses using off-site phone system provider OnSIP, the music on hold streaming solution is a perfect fit. Users simply log in to their control panel, enter the URL of the stream one time, and the audio is in place. Learn more about OnSIP.
Program Updates Made Easy
The Easy On Hold streaming service automatically builds the desired list of announcements based on the day (or even time of day) to take away the task of changing the message on hold content. Need a change? It's live. It's on now. Need to monitor the content to make sure it's what you like? It's on your easyonhold.com client admin page. Live streams create convenience.
Millions Served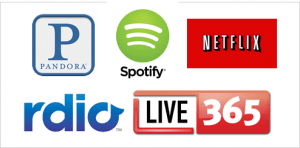 Pandora, Spotify, Grooveshark, Netflix, hundreds of other streaming services and thousands of internet radio stations have proven the reliability and quality of streaming audio and video content. Easy On Hold intends to bring on hold messages into the present day state of the art. In the first week of operation, over 1-million audio files were streamed to Easy On Hold customers. That number is growing exponentially, but more importantly, each of those custom audio messages has a purpose: educate, inform and impress callers.
About Easy On Hold
Easy On Hold works with top Fortune 100 firms, medium-sized businesses and small companies who are using the time callers spend on hold to deliver targeted marketing messages about products and services, promotions, seasonal offers and other important information. – See more at: OnSIP/custom-messages-on-hold.
The following two tabs change content below.
Founder of Easy On Hold and Brandi Music. Thinker, writer, speaker, tinkerer, husband, father, musician.
Latest posts by Tim Brown (see all)