New to Phone On Hold? So Am I!
I'm Josh Rohde, the new guy who has joined the "Music On Hold Experts" at Easy On Hold. I'm still learning, and I'm hoping you could learn with me also. I'll be posting every so often with some of the cool things that I learn from this company. They're serious about creating the world's most effective phone on hold messages. It Sounds pretty lofty, but I actually think they're doing it.
What the heck is phone on hold?
Do you know that button on your phone that says "HOLD?" It might be a bit faded, because of how many times your receptionist presses it. Well, when you press the hold button, it sends your caller to a place they may or may not like. Commonly, we see three kinds of phone on hold: The Abyss, The Rusty Car, and customized messaging. We'll be talking about the first two. Read on to discover what's going on in the phone on hold world.
The Abyss On Hold
Silence on hold. We've all experienced it. Dead air that feels like a dark abyss. Silence on hold makes 3 minutes on hold feel like 3 hours. Am I right? I never know if I'm still on the line. Am I supposed to hang up and call again? Did you hang up on me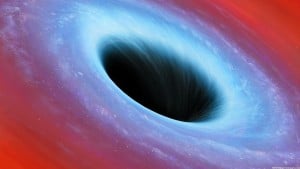 …on purpose? Silence is just a really bad way to treat your customers. It causes an anxiety that is surely unnecessary. Why do you want your customers to feel anxious about your company when you are trying to make a sale – or calm down an angry customer wanting to go somewhere else? Silence on hold puts your business between a rock and a hard place.
The Rusty Car On Hold
Picture a really messy yard with rusty cars everywhere. Not a pretty picture. That's what screechy scratchy radio on hold is like. Whichever part of your business your customer interacts with first needs to be inviting and welcoming. Put yourself in your customer's shoes for a minute. You call a business, you're placed on hold, and you're greeted by a radio ad for a not so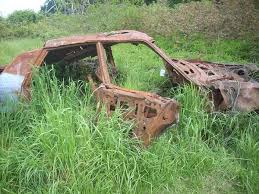 family-friendly event at the Metroplex on Tuesday, which has nothing to do with the business you called. You're not feeling all too comfortable right now. You kind of want to hang up, but you feel obligated to talk to somebody. All you want to do is ask a simple question. Avoid The Rusty Car and welcome your customers instead!
We all know how hard it is to fix a first impression, so we need to really nail it! Your customers do not like to be greeted by rusty cars or thrown into a silent abyss! Take control of your phone on hold and help out your customers.
Please Share and Subscribe
I'd appreciate it if you would comment or share this with somebody. Stop by later for my next blog post.