Salon Spa On Hold Messages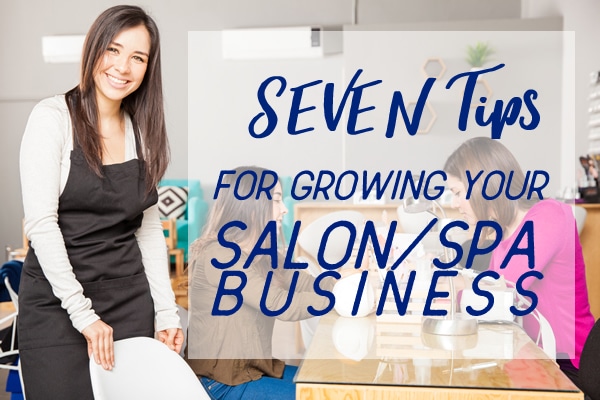 Growing your business means at some point, you need to do some selling. But in today's information economy, customers would rather be "informed" than "sold" – so let's talk about "Seven Tips For Growing Your Salon/Spa Business with information on your telephone.
Expect A Need For Salon Spa On Hold Messages
My guess is that your telephone rings all day at your salon/spa. People want to know when you're open, what services you offer and to schedule a time to come in.
You can't build your own "call center" – you've got to work with the personnel and budget that you have right now. That means clients are "on hold", so let your hold button do some selling for you. Here are seven tips for salon spa on hold messages:
Tip Number One: Products and Services. Did you know that on average, sales increase 15 to 20 percent when you mention products and services to callers on hold?
Tip Number Two: Gift cards. There's always an occasion: Mother's day, Birthdays, Anniversaries. You should be selling gift cards year 'round.
Number Three: Ask for the sale – or, put another way, ask for the appointment. Use suggestive phrases such as, "we're coming right back to book your appointment".
And while we're on the subject of bookings Tip Number Four is: Get hair clients to use skin and nail services and vice-versa. That means promoting specials back and forth between the types of services you offer.
Number Five: Get your products to fly off the shelves. Don't let your customers forget about your skin and hair products—it's a great profit center for you—and you don't want your clients buying inferior products elsewhere.
Tip Number Six is a no-brainer: Weddings. The average wedding budge is twenty-thousand dollars. The most popular month for weddings? June, followed by August September and October. That means you can promote wedding services about nine months out of the year.
Tip Number Seven is, "Special Events" – with automated scheduling on your message on hold system, like we offer at Easy On Hold, you can promote upcoming open houses and events during the weeks before the event happens, and have the announcement stop automatically. Talk to us about automated scheduling.
Get Started On Your Salon Spa On Hold Messages
You probably have callers on the line right now. Callers left on hold are likely to hang up, unless you give them information they can use. So now's the time to work with your Music and Message On Hold Expert at Easy On Hold, and grow your salon/spa business.