The gloves are off. The leaders of the music industry have seen enough. Music licensing is a serious business. This time they're not kidding around.
Are you using music in your business? Is it legal? Many business are not paying the proper music licensing fees. The music industry is pretty ticked off, and they have the legal teams to do something about it.
Peloton Sued For $150 Million
Recently the National Music Publishers Association launched a $150 million lawsuit against Peloton for music infringement. Peloton? The exercise bike maker? Company CEO and co-founder John Foley has said he is building a media company, akin to Netflix. "We stream 24 hours of live television content around the world every day. We have 10,000 classes on demand," Foley told CNBC. And what accompanies every class? Music. Music that is owned by publishers. Rolling Stone recently covered the story, saying that companies such as Peloton must obtain licenses from publishers and songwriters.
More than one-thousand songs played on the Peloton media network are named in the suit. Among them are Maroon 5's "Animals," Justin Timberlake's "Suit & Tie," Kesha's "Die Young," and the A Star Is Born hit "Shallow." Could the company have simply forgotten to pay proper music licensing fees?
Industry Goes After Charter Communications
The music industry is also coming down hard on internet service providers, saying they're not doing enough to stop illegal music downloads. Billboard Magazine reports on the issue this week:
More than 50 leading record labels and publishers have filed a lawsuit against Charter Communications, Inc. for contributing and profiting off its internet subscribers' copyright infringement.

Billboard Bulletin
The suit against Charter (providing internet service under the name Spectrum) states, "It is well-established law that a party may not assist someone it knows is engaging in copyright infringement." That means if the internet provider has some knowledge that infringement is happening, it is required to take action.
Businesses using internet-based music sources without proper licenses should also take note. The companies that provide internet service to them are being pressured to shut down connectivity to stop illegal use of music.
Record labels sue, win a $1 billion case
Several record labels brought a case against Cox Communications in 2020, claiming the internet service provider knowingly allowed subscribers to share and download infringing songs via peer-to-peer sharing platforms such as BitTorrent. The jury awarded the record labels damages of $1 billion. Copyright infringement is an expensive risk.
Service providers assist in infringement
This leads to questions for communications platforms and the service providers that configure them. Where is the hold music coming from? MSPs and platform providers take a "not-my-problem" stance, but could be violating infringement laws by helping their clients use unlicensed music. As we've seen, the music industry is pursuing communications providers as well as individual businesses.
Telephone equipment makers typically warn installers about music on hold licensing, in hopes of sidestepping any liability for themselves. The Toshiba Strata phone system installation manual says:
Important Notice — Music-On-Hold In accordance with U.S. Copyright Law, a license may be required from the American Society of Composers, Authors and Publishers, or other similar organization, if radio or TV broadcasts are transmitted through the music-on-hold feature of this telecommunication system. Toshiba America Information Systems, Inc., hereby disclaims any liability arising out of the failure to obtain such a license.

Toshiba Phone Hardware Installation Warning
Microsoft Teams Phone also carries a warning about hold music licensing, as do almost all communications hardware and software companies.
Restaurants Violate Music Licensing Laws
The restaurant manager that connects a phone, computer or iPad to the internet and plays a personal music stream for patrons is actually assisting the restaurant owners in violating the law and can be held accountable. If you are asked to have something to do with the music in a business, it would be smart to check to see if music licensing fees are up to date.
Members of our team regularly talk to restaurant owners and managers about the music they play. How do they choose the music? Where does it come from? More than 50% of the time, smaller restaurants are not paying music licensing, opting for Pandora or Spotify streams from personal accounts. Many restaurant owners we spoke with seem to have an attitude of, "wait and see if I get caught." Business owners often mistakenly assume that because they are small they won't be noticed. One small restaurant we spoke with showed us the letter sent to them by music performance rights organization BMI, saying they need to fix the problem. Our advice: The music industry is very serious about licensing.
ASCAP Seeks Music Licensing Fees
ASCAP, The American Society of Composers, Authors and Publishers, has pulled the trigger on lawsuits aimed at collecting fines and fees from establishments that have failed to pay for music licensing. Suits have been filed in Baltimore, Chicago and New Orleans, San Francisco and many other locations.
"Our goal is to have businesses comply with the law so that our members can be compensated for use of their work," said ASCAP Executive Vice President of Licensing Stephanie Ruyle in a statement from ASCAP.
In a video report released in February, 2019, Austin Music News reports that ASCAP has sued Austin, Texas venue The Nook as part of nationwide effort to collect fees. The Jacksonville Daily Record reported that the venue Surfer The Bar has been named in a similar suit. Their fine could reach as high as $90,000, just for playing three songs.
The plaintiffs ask the court to permanently restrain the bar from publicly performing copyrighted material and that the defendants be ordered to pay $750 to $30,000 for each of the three counts of alleged infringement, plus attorney fees.

Jacksonville Daily Record
BMI (Broadcast Music Incorporated) Continues to Seek Music Licensing Fees
On Feb 4, 2019, The Riverfront Times (St. Louis, Missouri) reported that Sunset Hills bar JP's Corner Bar was hit with a lawsuit from BMI, Broadcast Music Incorporated. BMI is just one of four music performance rights organizations that legally collect fees from businesses. Licensing organizations are sending "licensing executives" to go into businesses with a custom app that will listen for songs the organization has under license. Once the songs play, the chase is on.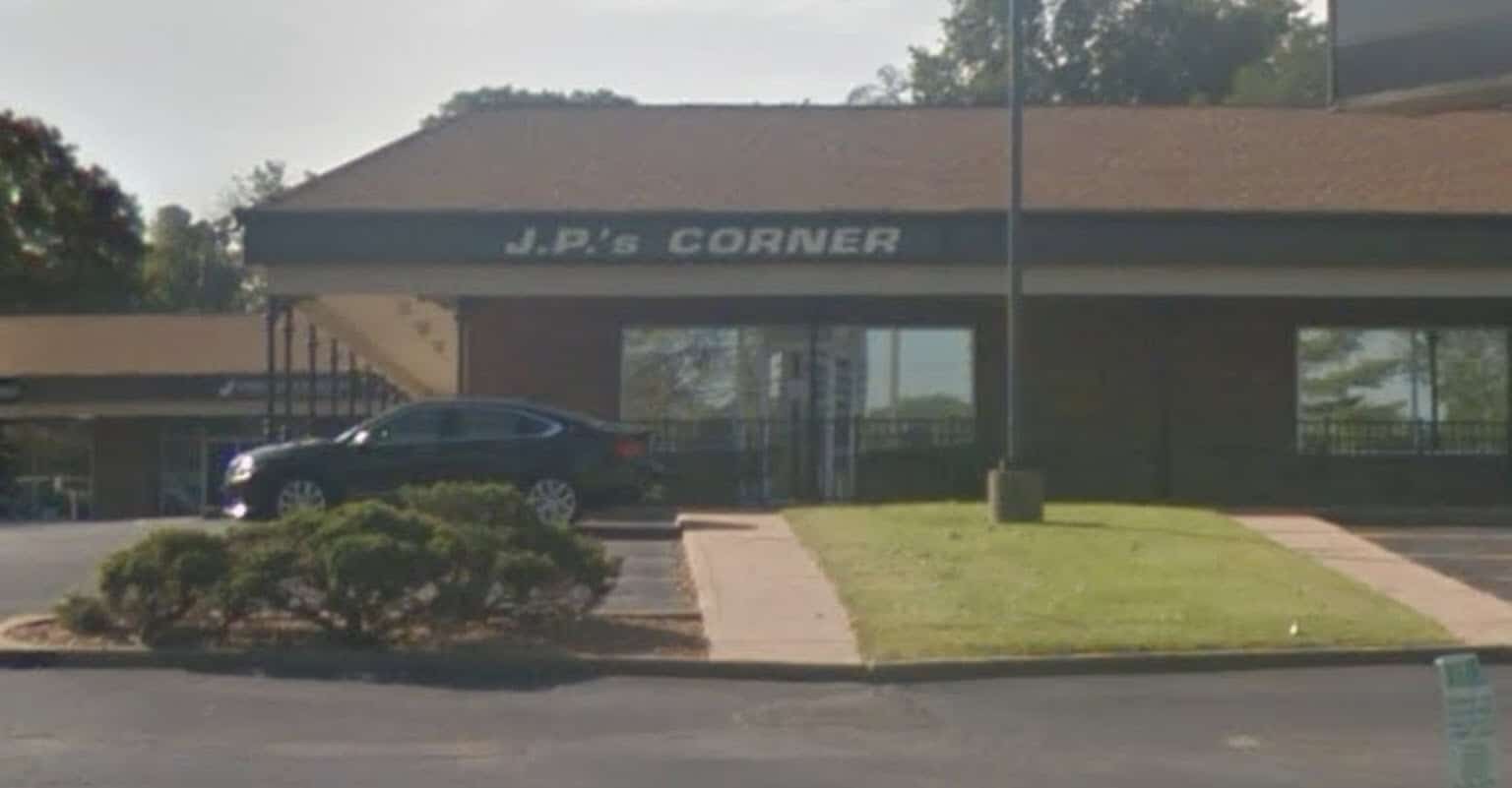 Another venue in the St. Louis area, Beale On Broadway, was targeted by BMI in 2017 and settled out of court. The bar is no longer in business. Daniel Hill, writing in the Riverfront Times stated:
…the industry's practice of sending spies to bars and restaurants to sniff out and heavily fine small business owners has generated a fair amount of criticism. The fees can be difficult for businesses to absorb; in some cases the venues are forced to close their doors.

The Riverfront Time
Music Licensing Fees For Live Music
Many restaurant owners ask, "does my background music license cover live music?" Total Food Service Magazine says, "If you sometimes feature live music, a DJ spinning, karaoke, etc., additional, separate licenses must be obtained from the performing rights organizations." Even if you have a live artist play once per month, you'll be on the hook for the licenses for live music. Such music licensing fees are paid in addition to other types of fees.
The business music service Brandi Music has helped businesses "get legal" with their background music. Brandi pays all performance licenses for clients' commercial use of music. In turn, Brandi pays ASCAP, BMI, SESAC and Global Music Rights as well as Sound Exchange on behalf of their clients. Services start at $29 per month, a lot less than fees charged by ASCAP and friends.
Service Covers All Music Licensing Fees
In an article at brandimusic.com, businesses are warned against using personal music subscription services (Pandora, Spotify, etc.) in their business:
Streaming services are not licensed for public use. To quote the agreement you made with Pandora when you signed up for that personal account, "…for your own personal, non-commercial purposes…". Spotify says, "Spotify is for personal entertainment only and not for commercial use. This means it can't be played in public places such as bars, restaurants, stores, schools, etc.".

brandimusic.com
The best advice is, don't take a "wait and see" attitude regarding the use of music in your business. Talk to a representative from Easy On Hold or Brandi Music for help with music licensing for your phones and in your public space.