The Cloud Platform Revolution
As call centers of every size adopt new cloud-based solutions, the need for digital MOH for call center platforms has been met by Easy On Hold.
In the last decade, business telephone systems have become "communications platforms", connecting and managing voice, data, video, and other customer and employee touchpoints. Already these platforms are being eclipsed in functionality and usability by "cloud platforms" such as Twilio, which, unlike traditional communications infrastructure, operate without the burdens of capacity planning, carrier contracts, or telecom hardware integration. Further, cloud platforms can incorporate independently-created applications that integrate email, social media, texts (SMS), and any other type of communication one can imagine.
"With geographically distributed hosting, horizontally scalable architecture, and thousands of carrier connections worldwide, cloud communication platforms present the opportunity to be truly global immediately. Local communications infrastructure and local connections in every geography are no longer required."

Twilio.com
Digital MOH Connectivity
The music/message on hold technology required for communications and cloud platforms will undoubtedly require streaming audio. Why?
As Easy On HoldⓇ has experienced in many recent project requirements, analog connectivity is obsolete.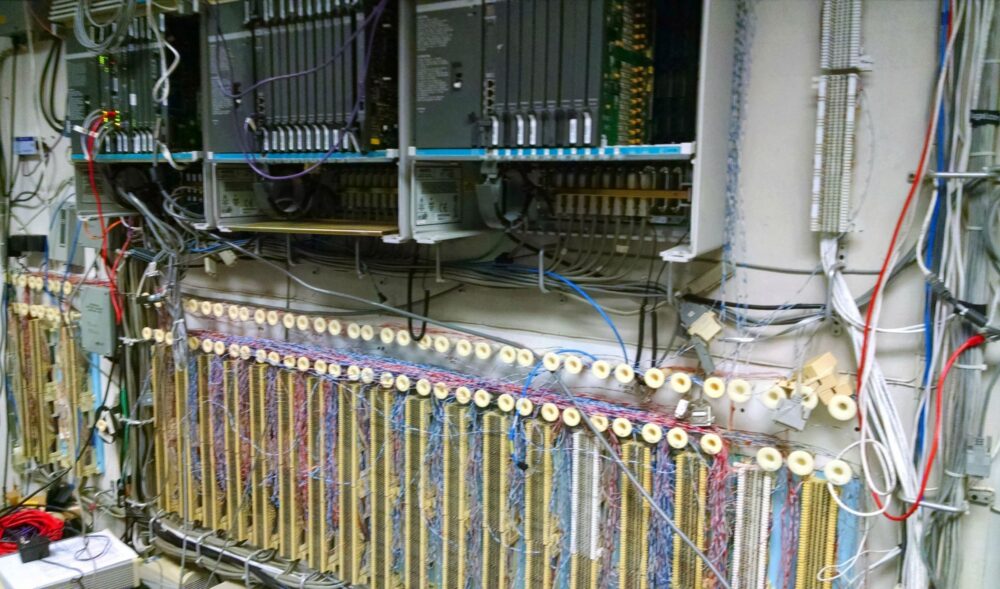 All connections are being replaced with digital connectivity, for good reasons, including: fewer points of failure, lower costs, built-in monitoring, performance data logging. A cloud-based platform will have no "600-Ohm MOH jack" for plugging in a device. Even for on-premise communications solutions, the MOH delivery will be digital, (cloud or I.P.) based.
Digital MOH is exactly where we are today.
Challenge: Lack of Standards
As with many developing protocols, a lack of standards exists in the expanding communications space. Examples:
Cisco UCCE requires 8-bit PCM stream to VVB.
Avaya Aura Media Server allows http mp3 streams in some instances, and HLS protocol in others.
Genesys Engage call center platform uses a different type of HLS stream, with its own idiosyncrasies.
These are the near-future challenges on which Easy On HoldⓇ has focused.
Increasing Streaming Solution Adoption
In 2013, Easy On HoldⓇ was the first MOH provider to offer streaming audio for Asterisk and FreeSWITCH. Since that time, major platform manufacturers have adopted the streaming MOH model, although with varying requirements.
In 2019, Cisco streaming MOH adoption was a goal capability for its 12.5 release, and tapped Easy On HoldⓇ as its choice for custom development. The result is Queuestreamer™ technology for Cisco Unified Customer Voice Portal and Virtual Voice Browser, accepted in January of 2020. Easy On HoldⓇ earned Cisco Solutions Partner status as a result.
In 2020, Easy On HoldⓇ has deployed unique HLS streaming audio directly into Genesys Engage, HLS and http streams into Avaya Aura MS and is expected to release a proprietary solution for BroadsoftⓇ Broadworks™.
And what of Twilio? A new streaming standard for MOH is in testing.
We anticipate that a robust, highly available, redundant, secure and flexible streaming MOH solution will be the necessary MOH requirement when legacy PBX telephony products are retired.
A Solution for Today and Tomorrow
So how do we solve the problem of integrating unified MOH in a non-unified environment? The EOH streaming platform integrates with analog connections and digital connections. Using the 2-Channel Business Audio System, designed and built in Michigan, USA by Easy On Hold, your call center can have the sound of a unified platform now. A control panel puts every end-point at your fingertips. Individual announcements (topics) can be turned on and off, and scheduled with pinpoint playback accuracy. Mix-and-match any combination of topics across any location or group of locations. Then, enjoy a seamless transition to a true unified or cloud platform in the future.